Utah's afterschool workforce works diligently to increase the quality, scope, and accessibility of afterschool programming for Utah's youth. The Utah Afterschool Professional Development Incentive is a financial award that encourages professionals to continue their efforts in developing their skills which, in turn, helps youth excel. The Incentive provides an aligned professional development system that provides supportive coursework, a registry to track professional accomplishments, and a system of professional recognition.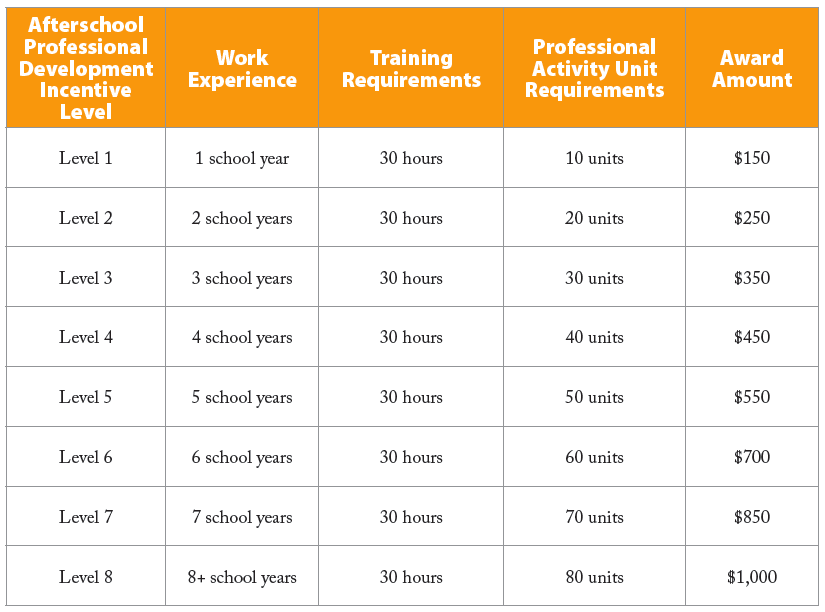 Frequently Asked Questions More Information About Section One Trainings
How to Apply For the Professional Development Incentive
FY21 Application Deadline: Friday, April 16, 2021 at 5:00 PM
Receiving Your Financial Award
As of December 17, 2020, financial awards are now processed by the Utah Registry for Professional Development via Payment Works, a secure, online platform. With this change, the Incentive Application has been updated to no longer require a W9 or an applicant's bank routing information.
Have questions about your award? Please review these FAQs or contact Payment Works directly at .