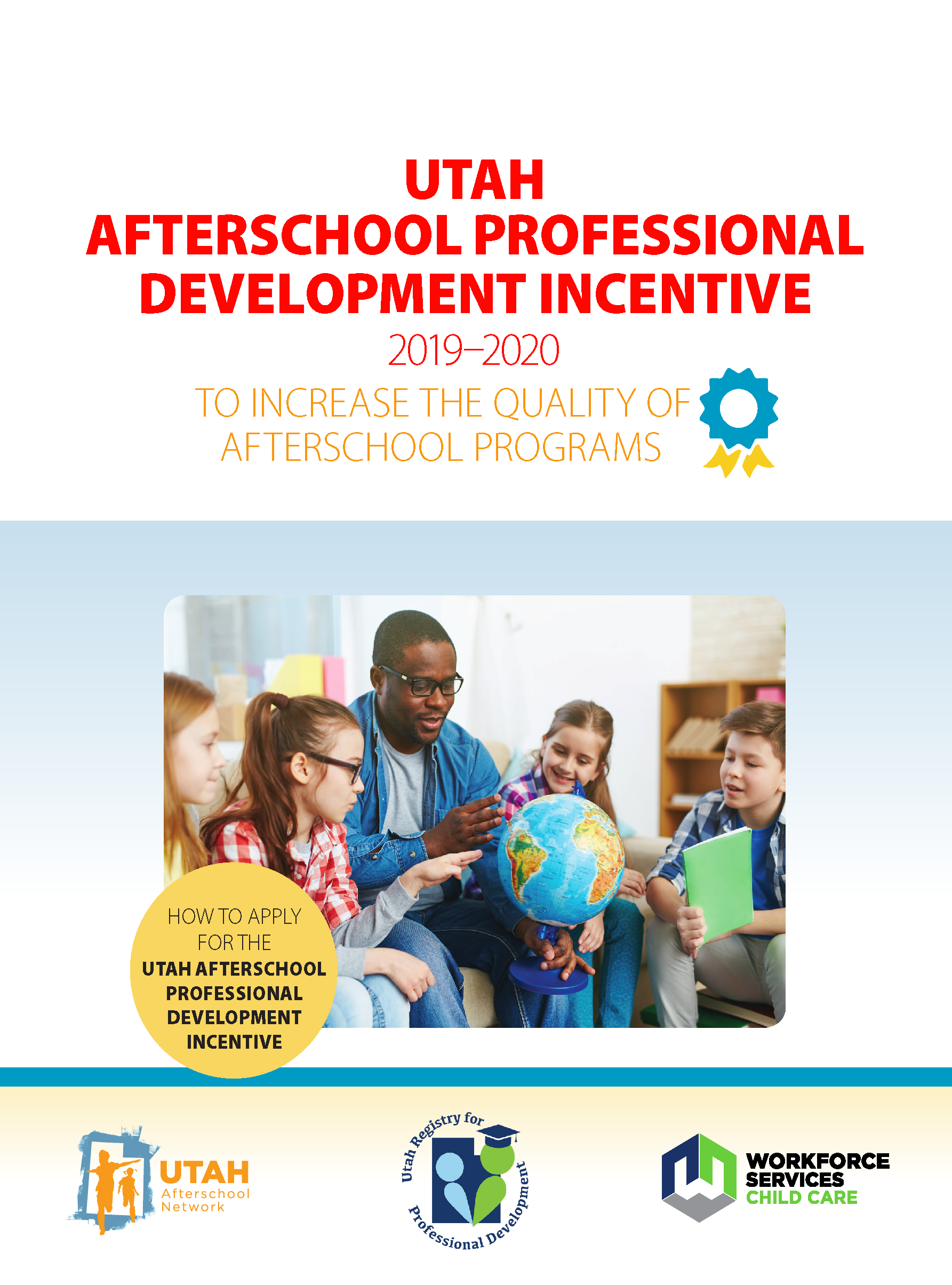 Download BrochureUtah's afterschool workforce works diligently to increase the quality, scope, and accessibility of afterschool programming for Utah's youth. The Utah Afterschool Professional Development Incentive is a financial award that encourages professionals to continue their efforts in developing their skills which, in turn, helps youth excel. The Incentive provides an aligned professional development system that provides supportive coursework, a registry to track professional accomplishments, and a system of professional recognition.
Frequently Asked Questions More information about Section One Trainings
How to Apply For the Professional Development Incentive
Application deadline: April 17, 2020 at 5:00 P.M.