UAN seeks nominations each spring for Utah Professional Afterschool Awards, which celebrate outstanding afterschool staff, educators, and other individuals for their efforts in the field. Utah Professional Afterschool Awards also recognize afterschool programs for their success in providing intentional programming and meeting the developmental needs of youth and families in their community. Nominations for these awards open each spring and recipients are recognized each fall during the annual Jump Start Conference.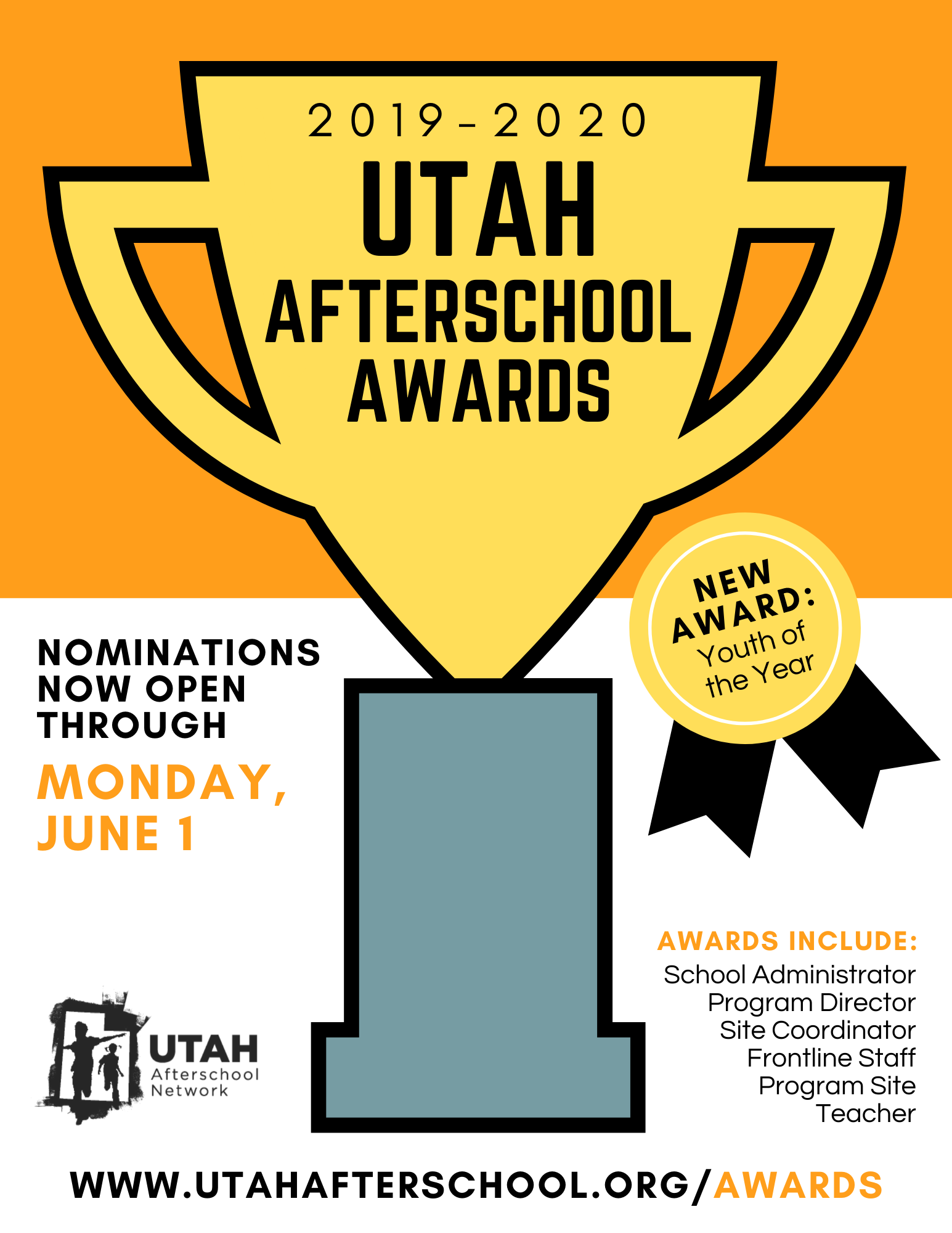 The 2019-2020 Utah Afterschool Awards nominations are NOW OPEN through June 1, 2020. We encourage everyone to submit a nomination for an especially remarkable colleague, program site, or youth that exemplifies excellence in afterschool. Current nomination forms can be found here:
ALL NOMINATIONS ARE DUE MONDAY, JUNE 1, 2020.
Check out past Utah Afterschool Award winners: