By UAN Awesome Team | brittanyh@utahafterschool.org
We are in the home stretch and have made it through another school year. It feels like our schedule is jam packed and there has been so much going on. Programs are slowly finishing up and we have made a lot of memories. One thing is certain here at UAN we value and appreciate all the hard work of the after school care providers. Keep reading to find out what we all have been doing and our June highlights.
Leadership Team | Ben Trentelman and Holly Phillips
You may have noticed some new faces at UAN over the past several months. Over the past year, much of our team has had some amazing new opportunities come up and we've been excited to celebrate with them as they've decided to optimize time with their kids at home, get married and move out of state, start afterschool programs of their own, and take on exciting new opportunities with other organizations and corporations sharing many of the skills they developed at UAN. That means we've been onboarding a whole new team to carry on our amazing work. We've been thrilled to have so many new skills, strengths, and ideas integrated into all we do as our new team has come together. Make sure to check out the staff page on our website to learn about everyone at UAN.
In addition to shaping the new face of UAN, we're also working with our partners at the Utah State Board of Education and the Department of Workforce Services Office of Child Care to make sure that all of our services and resources are as streamlined and accessible for providers as possible. We want to make sure that observations, reports, and all of the work we do feel empowering to you as providers as you strive to run the highest quality of afterschool programs. We'll be digging deep over the summer to plan and train to roll out a slick menu of services.
OST Specialist Team | Elinor Blankenship, Kristen Knoche, Savannah Odekirk, Brittany Henderson, Kenny Son, Verlina Adame, Angie Toone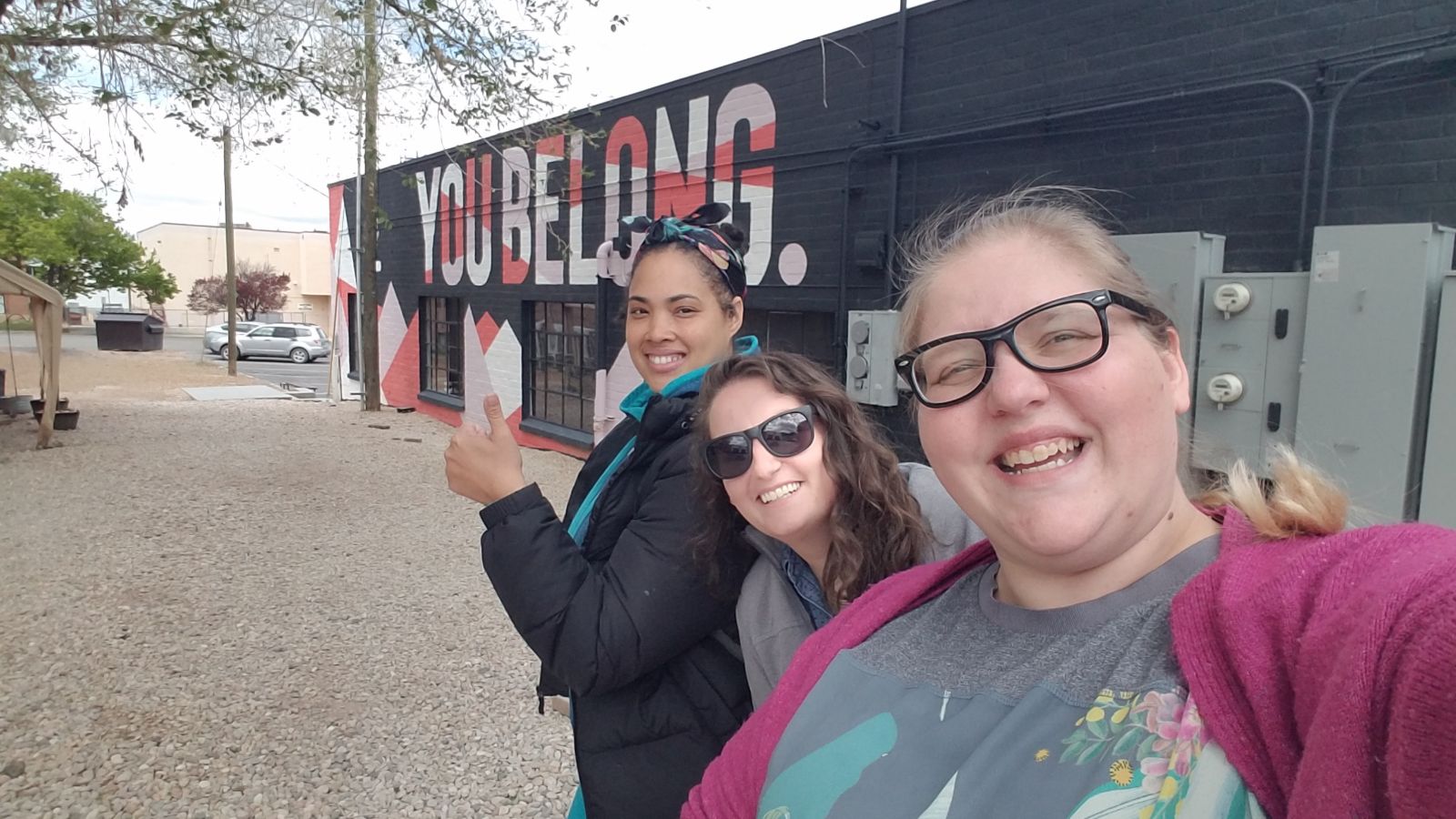 As we are in the field, seeing the excitement in children's faces, the appreciation and love for our field continues to evolve each and every day. OST's have wrapped up the observation season and have experienced the incredible impact after school educators are creating everyday. The OST team has been all around the state of Utah and back offering various training and support for programs. UAN was able to network with other educators and mental health professionals at this year's Promising Youth Conference, held at the beautiful Snowbird Resort on May 12 and 13th. There, we shared a lot about our Find A Program Map, where we helped mental health professionals connect with programs all around the state in order to serve the youth they already work with! We were also able to share about UAN's mission, to "equip the afterschool community with tools to improve program quality, build leadership capacity, and ensure equitable access to after school programs in Utah '' through our many tools and resources on our website!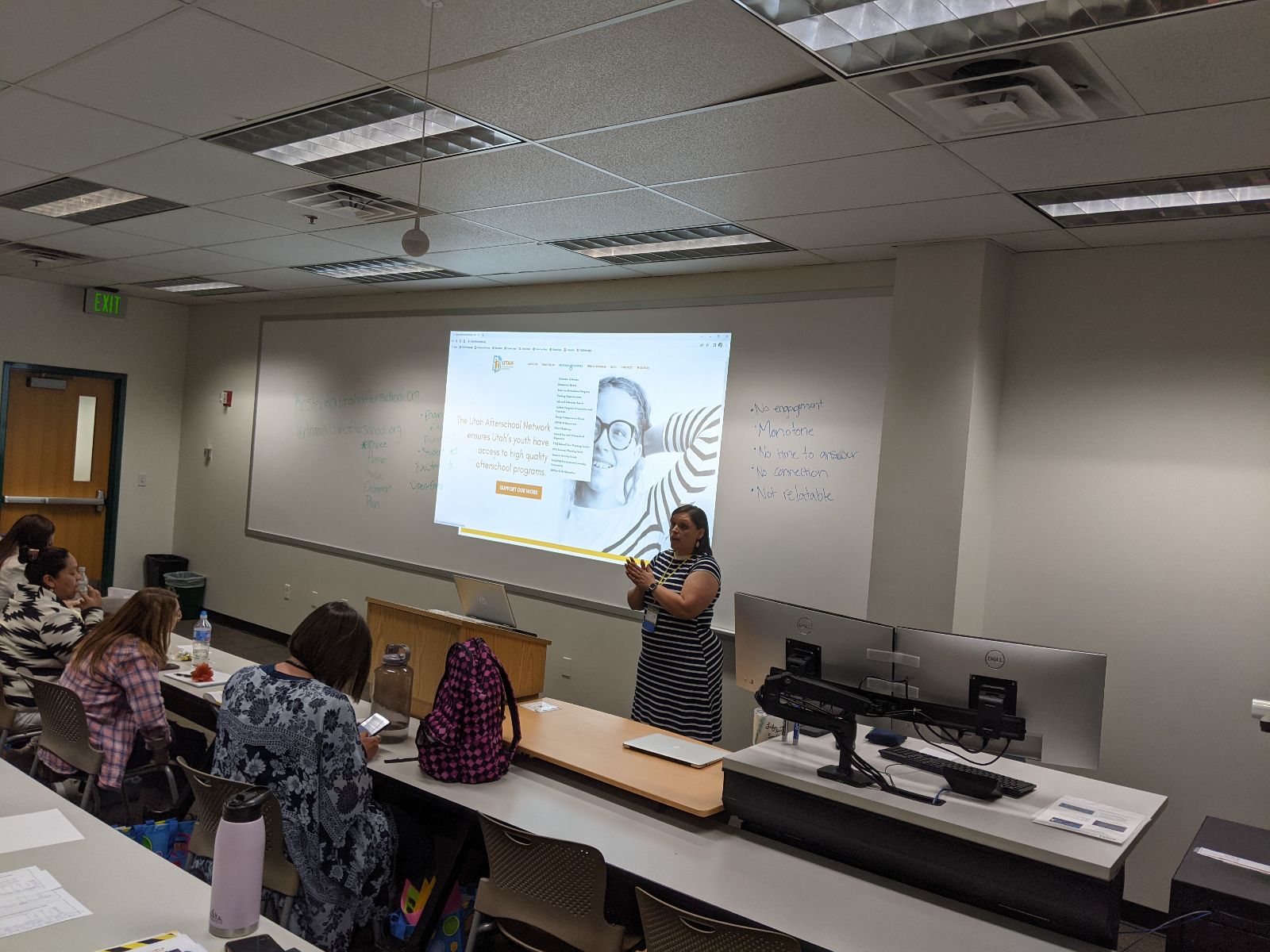 We're looking forward to representing UAN at all three STEM Best Practices Conferences throughout the state in June!
Professional Development | Anna Sanders
Our PD team is getting ready to release a big reveal, and we are here to give you a sneak peak. What do you think? Can you guess our news? Here is your hint; What is something that is worth JUMPing high for, and STARTs in November? Yup, it is Jump Start 2022, and the big news is we are back in person! Sounds awesome, right? Come back to the UAN website on June 9th for the full scoop around the news: Call for Proposals, PD awards, Exhibitor and Sponsors. UAN's 18th Annual Jump Start Conference will be held November 4 and November 5 at the Ogden Eccles Conference Center!
School Alignment | Lauren Levorsen
UAN is gearing up to host a year-long School Alignment training series, including four different cohorts throughout the state, based on geographical location! This cohort will spend the summer teaching participants about Alignment basics, walk through the Align for Success Rubric, and hold sessions on key Alignment topics such as relationship-building, program and school policy, shared resources, student needs, and academics. We are excited for the opportunity programs will have to align more closely with the schools in their area and guide those from other programs with best practices throughout the year. If you are interested in joining the cohort this month, please email Lauren Levorsen, School Alignment and Data Specialist, at with any questions or a link to register.