101 years ago this month, Congress ratified the 19th Amendment, guaranteeing the right to vote for women. This was a huge accomplishment, but it leaves out the stories of Black women who had to continue to fight for their right to vote for years to come. You see, the 15th Amendment created a loophole, allowing women of color to continue being barred from voting. Technically, they were given the right to vote, but because of the 15th Amendment, many states passed laws that continued to discriminate against Black Americans, including Black women's right to vote. Black women persevered in the struggle toward voting until they gained the right to vote through the Voting Rights Act of 1965.
Historically, Black men and white women were the leaders of civil rights organizations. Black women were frequently excluded from joining these organizations and activities, and they were barred from the National American Woman Suffrage Association's conventions. Additionally, Black women were generally not allowed to march with white women in suffrage parades. With all that said, the 19th Amendment was critical in moving rights forward, and although they were often forgotten and excluded, Black women played an important role in getting the 19th Amendment passed.
There were m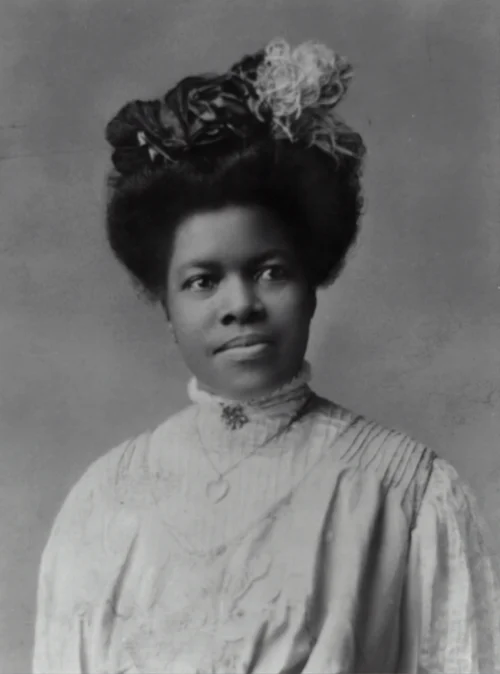 any Black women of note that dedicated their lives in the fight for the right for all women to vote across the nation. For example, Mary Ann Shadd Cary was an activist, teacher, author, and lawyer who fought throughout her life for civil rights, and helped the movement towards women having the right to vote. Sojourner Truth has a rich history of speaking out for the rights of Black Americans and women and coined the famous "Ain't I a Woman" speech that she presented at the 1851 Women's Rights Convention in Akron, Ohio. Nannie Helen Burroughs (see Nannie's image on the left) was an educator, founder of the National Training Institute for Women and Girls, and civil rights advocate. Frances Ellen Watkins Harper, a member of the American Equal Suffrage Association had her hand in many pots of activism, from temperance to voting rights to the civil rights movement, and later formed the American Woman Suffrage Association alongside Frederick Douglass and other reformers. This is by no means an exhaustive list of the Black women that fought for the rights of women and many others were critical for the movement as well. No one woman was more important or needed than another. Every one of these women have stories worth learning about and drawing inspiration from.
Each of these women left a legacy of fighting for the rights of Black women, including the right to vote. This is a legacy worth teaching our youth and helping them to see how they, too, can play a role in our communities to help and uplift others in many ways. Below are some resources for you to dig into and create your own lessons and activities around this very important topic.
Rutgers' teach a GIRL to lead provides a plethora of handouts, bios, fact sheets, online resources, and more for youth from kindergarten through high school.
You for Youth has some great ideas and strategies for teaching about the women's suffrage movement.
NPS offers a lesson plan surrounding Nannie Helen Burroughs complete with objectives, activities, and other resources.
The New York Times has laid out 19 ways to teach the 19th Amendment.