Ever since my first summer as a camp counselor, I have loved team building activities. There's a special sort of magic in seeing a group bond over a project or puzzle, whether the group is young students or older professionals. Given our current world, I'm not so sure we will be seeing trust falls or human knots any time soon, but that doesn't mean that team building has to stop! So, why team building? Team building activities facilitate a culture of collaboration, help in problem-solving and decision making, foster communication, and encourage creativity. As Ken Blanchard said, "None of us is as smart as all of us."
19 Team Building Resources
The resources provided were hand-picked based on the quality of content and variety of age group appeal. Some of them are tailored for a young audience, while others are well suited for staff. These are just a few of the many resources we provide in our digital library.
Guiding Tools
After reviewing the list of resources, the following guiding tools can be used to help layout and plan your activity. These are not restrictions but suggestions and ideas that can help enhance your work. Ensuring that youth continue to receive quality programming and staff feel supported, even virtually, is a responsibility we must all share moving forward.
Emotional Safety - Item 1: Creating a positive overall climate (Team building helps build your team culture.)
Encouragement - Item 2: Asking open-ended questions (A great way to help guide groups through problem-solving.)
Belonging - Item 1: Opportunities for youth to get to know each other (Icebreakers and team building activities are great examples.)
Collaboration (Y-PQA) - Items 1, 2, & 3 (Are youth working together as a team?)
Reflection - Items 1 & 2 (Debrief with your group.)
Standard 5.MP.1 "Make sense of problems and persevere in solving them"
Standard 5.MP.2 "Reason abstractly and quantitatively"
Standard 5.MP.3 "Construct viable arguments and critique the reasoning of others"
Workplace Skills Core Strand 4, Standard 3 "Identify and demonstrate effective teamwork skills"
(This was a brief look through the standards, there are many more in other grade levels and subjects)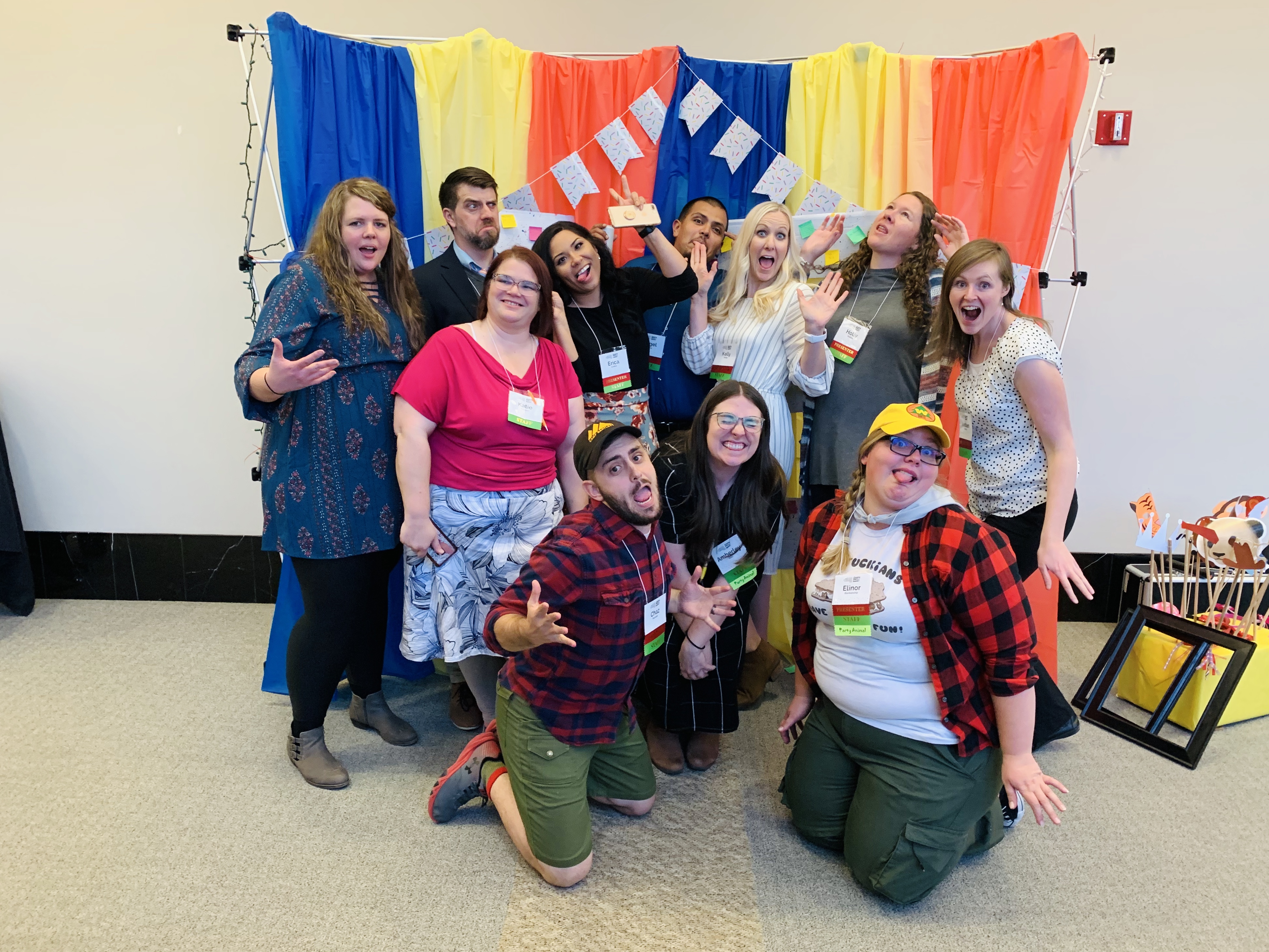 When selecting an activity, it is important to keep some things in mind. For the most effective teamwork to happen, participants should be working toward a common goal, and reflection on their activity (or a debrief) should also occur. While team building, it is okay for a group to fail and re-group, especially if a puzzle element is involved. (If the activity is becoming unsafe physically or emotionally, stop the group and debrief then.)
Plan out your activity or activities. Some questions to ask yourself include: Will this be ongoing or a focused short period of time? How much does the group know each other already? What is the goal of the team building time? Is your goal for the group to have fun and get to know each other or to strengthen group-processing skills? Are you doing one activity or a series of smaller activities?
If you're looking for more tips and tricks for keeping your staff connected virtually, check out our Afterschool Nugget from May 7, 2020. Kelly Riding was joined by Lisa Wisham from the Utah Education Policy Center, Brandis Stockman from Promise South Salt Lake, and Erica Andino & Angel Gomez with UAN to share ideas on maintaining a cohesive team. The recording can be found here.
There is a commonly used phrase that says "Relationships are built on shared experiences." Countless studies have been done that support this statement, including many by Brian Uzzi of the Kellogg School of Management. In an article by Forbes.com, some of his research is summarized: "Brian has found that the most powerful shared experiences are those where you build deep trust, get to know people at a deep level, and are exposed to a diverse array of people. He found that the three qualities that create these the most are: Passion… Interdependence… Competition." Be sure to look for activities that foster these qualities. Our need for connection with our peers can only be stronger during this time of isolation. Happy (team) building!