Last week, afterschool programs staff and students joined us for the 2nd Annual Afterschool Day on the Hill, during which they spoke with legislators and were amazing advocates for afterschool! Many of the program students demonstrated STEM activities including LEGO robots, gravity mazes, and parachute drops.
During the Day on the Hill, we also released the first ever State of Afterschool Programs in Utah Report. If you missed it, you're in luck, because we'd love to give you a recap of the event! You can also read this Deseret News article and visit our Facebook page, which both provide a great overview of the event.
Afterschool Programs are Making a Difference
The report is the first of its kind to assess the landscape of afterschool programming on a statewide level. It highlights best practices and positive outcomes associated with afterschool program participation. A couple of examples include:
Utah classroom teachers reported:

62% of K-12 students who attended an afterschool program 30 days or more improved their behavior during the school day.
69% of those same students improved their homework completion/class participation.
Afterschool provides a solid return on investment. Research shows that every $1 invested in afterschool programs saves at least $3 by:

Increasing kids' learning potential
Improving kids' performance at school
Reducing crime and juvenile delinquency
Event Highlights
Speakers included:
Tami Pyfer, Governor Herbert's Education Advisor
Dr. Sydnee Dickson, Utah State Superintendent of Public Instruction
Dr. Cori Groth from the Utah Education Policy Center
Tracy Gruber, Director of the Department of Workforce Services Office of Child Care
Dr. Tino Nyawelo, Assistant Professor and Director of the REFUGES program at the University of Utah
Jeniya McCullar, 2018 Boys & Girls Club Youth of the Year (who stole the show!)
Tami Pyfer stated that "opportunities abound with afterschool programs," and Superintendent Dickson added that afterschool programs support equitable opportunities for our students. Jeniya spoke from the heart about how afterschool changed him and that he will be the first college graduate in his family!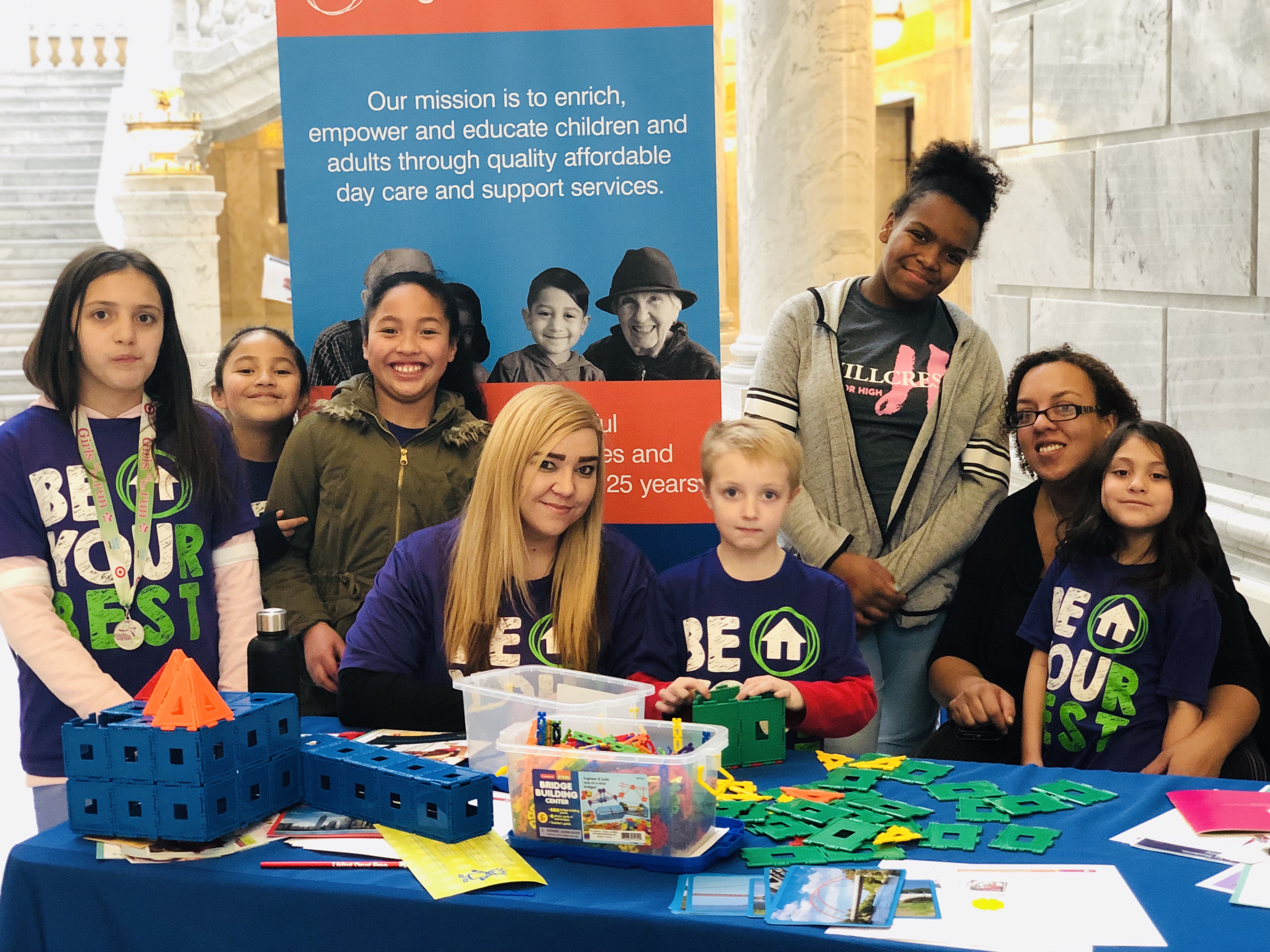 We encourage you to reach out to your policymakers, share your afterschool story, and the new report with them during the legislative session (which ends March 14). We'll never leave you empty handed, so check out our policy talking points and resources on our website. We look forward to staying connected with you through the legislative session and beyond!