Virtual Behavior Management Institute
Date

Jan 29, 2021

9:30 am

-

12:00 pm
Description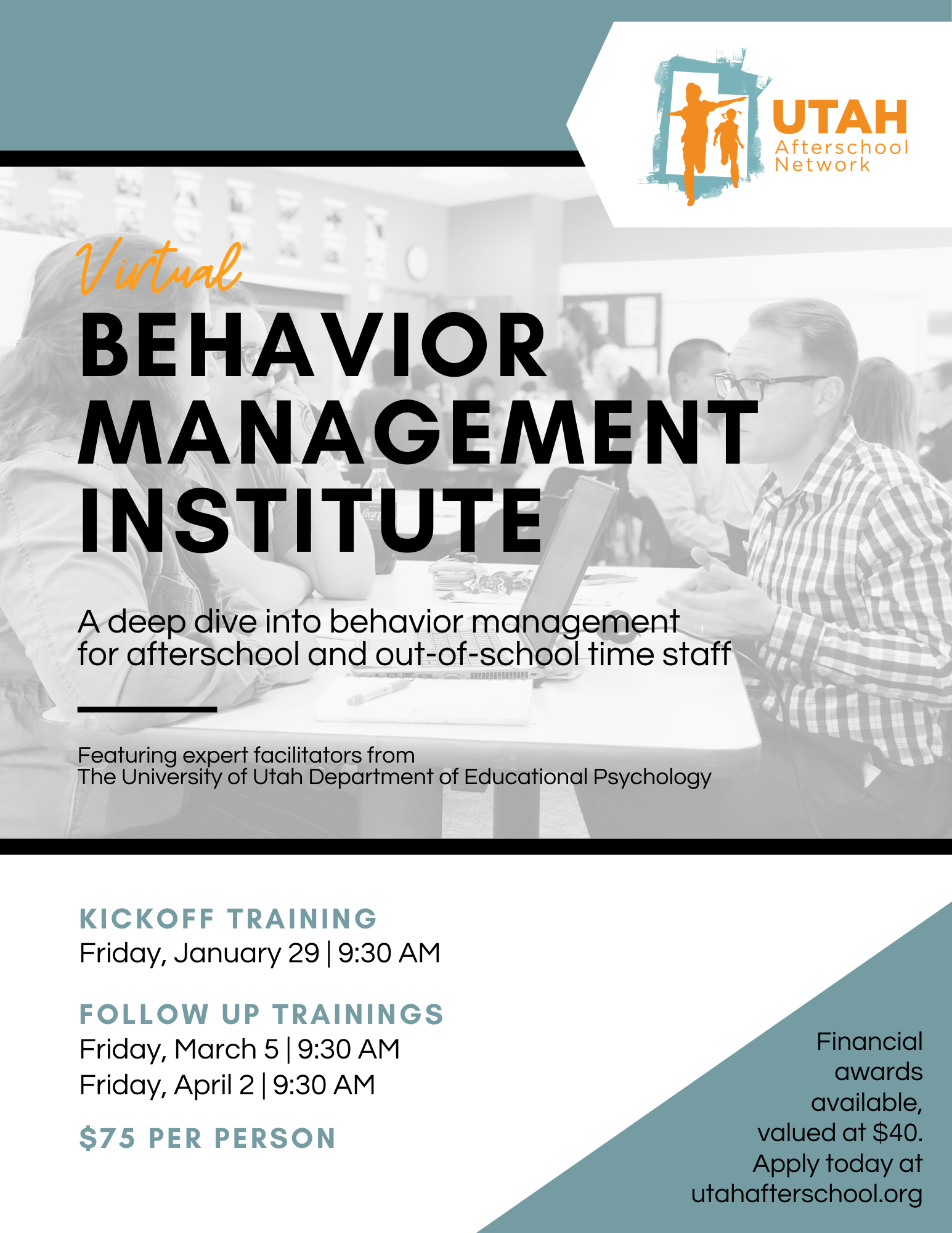 Or Apply for PD Awards First
ABOUT
Content experts from Dr. Aaron Fischer's team within the University of Utah Department of Educational Psychology have designed the Behavior Management Institute (BMI) to provide research-based strategies to individuals serving all ages of youth in an out-of-school time setting. The training is typically intended to be a team-approach to behavior management, but this year's unique virtual format lends itself particularly well to all attendees, both teams and individuals. This year's virtual BMI will cover topics such as functions of behavior, strategies of engagement, and restorative practices.
MORE THAN JUST A TRAINING
Included in the price of the Behavior Management Institute is the following:
4 hours of online modules to be completed prior to the first training in January
Pre-training Self Assessment
January 29 at 9:30 AM MT | 2.5-hour live training via Zoom
March 5 at 9:30 AM MT | 1-hour live training via Zoom
April 2 at 9:30 AM MT | 1-hour live training via Zoom

Post-training Self Assessment
PD AWARDS
In need of financial assistance? The PD Award application for Utah programs closes on Wednesday, December 9th.