18th Annual Jump Start Conference
Date

Nov 04, 2022

9:00 am

-

Nov 05, 2022

5:00 pm
Description

The 18th Annual Jump Start Afterschool Conference is a professional learning event for afterschool staff, educators, emerging leaders, and program administrators. Throughout the conference, attendees have opportunities to expand their knowledge of afterschool programming, network with others in the field, and learn new strategies to help improve outcomes for the youth they serve.
As this year marks the 18th Annual Conference, UAN is excited to celebrate in person at the Ogden Eccles Conference Center. Join us as we acknowledge the strides we have made as a community in afterschool programming over the last 18 years! With such a strong, established field of afterschool professionals and leaders, we believe Utah's youth are in better hands than ever. The 2022 Jump Start Afterschool Conference will guide us in a reflection on how far afterschool programming has come and reimagine this progress as a launchpad for our future. Expert keynote speakers and presenters will inspire us to unite and expand our knowledge as we focus on our 18th Annual Jump Start Theme, Together Towards Tomorrow!
Early bird attendees will also have access to the live virtual multi-state Open Minds, Open Spaces virtual conference on Nov. 17th and Nov.18th. Don't miss out on this unique opportunity to connect with afterschool educators from Arizona, Colorado, Hawaii, Oregon, Utah, and Wyoming.
Registration opens August 9th, 2022
2022 Pricing
Early Bird Registration | Through October 10
Single Day | $100
Two Day | $175
Late Registration | October 11 - November 2
Single Day | $125
Two Day | $200
Call For Proposals | Opens June 14
It's our 18th Annual Jump Start Afterschool Conference, and we're going ALL OUT, as we plan to meet in person! Join the celebration as a presenter and submit a session proposal today! Need a hotel? We've secured a limited number of rooms at discounted rates.
Call For Proposals | Opens June 14
Conference Prospectus | Opens June 7
Interested in advertising, exhibiting, or sponsoring with us? We'd love to have you! Take a look at our 2022 Conference Prospectus to learn more about the conference. This year, we have more ways than ever for organizations and partners to get involved in Jump Start!

2022 Conference Prospectus | Opens June 7

Hotel Group Rates and Accommodations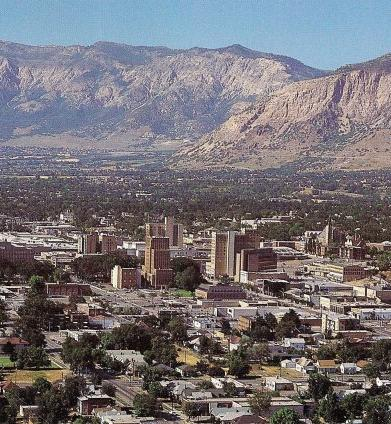 Spend the weekend in Ogden strolling Historic 25th Street and taking in the crisp fall air! UAN's discounted group rates are available at several surrounding hotels. Discounted rooms are available to attendees on a first-come, first-served basis.
Reserve a Room Hampton Inn Ogden