Jump Start Virtual Afterschool Conference
Date

Oct 12, 2020

-

Nov 06, 2020
Description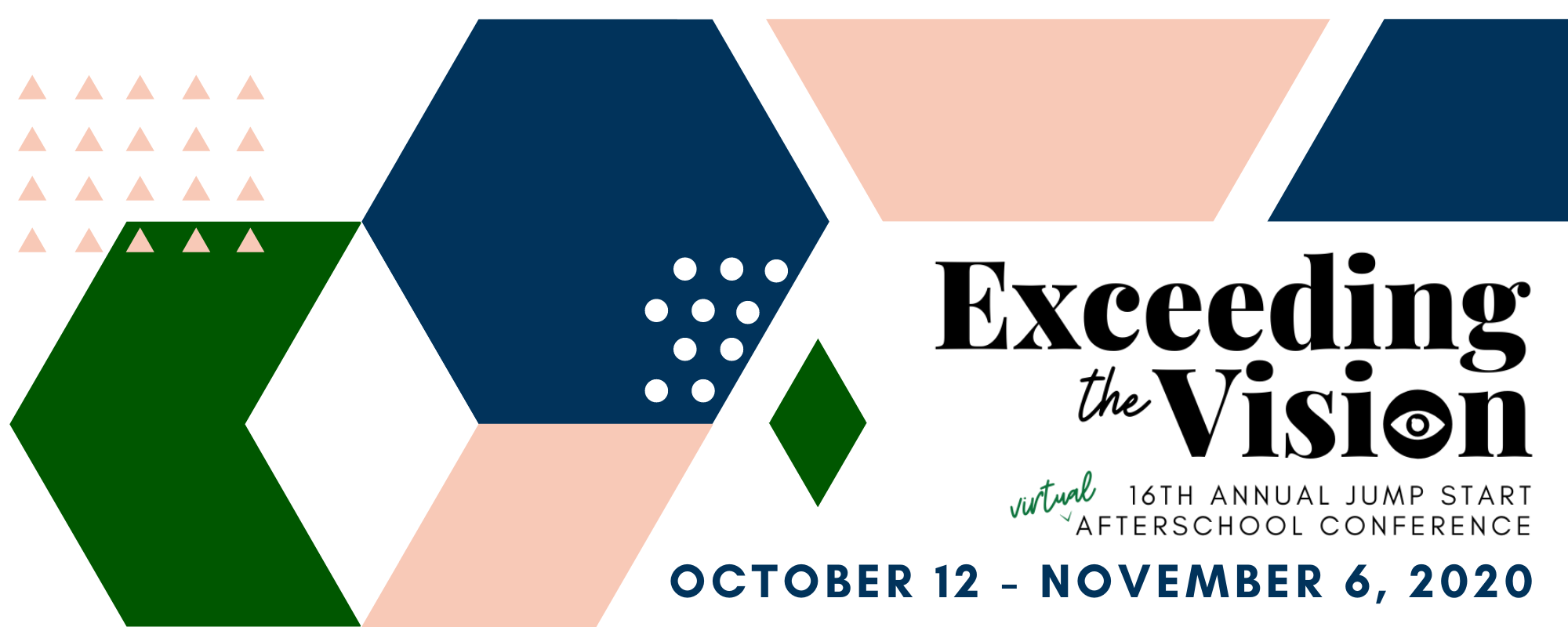 UAN's Jump Start Afterschool Conference is a professional learning event for afterschool staff, educators, emerging leaders, and program administrators. Each year, attendees have opportunities to expand their knowledge of afterschool programming, network with others in the field, and learn new strategies to help improve outcomes for the youth they serve.
The 16th Annual Jump Start Virtual Afterschool Conference is a professional learning opportunity for staff, teachers, program administrators, and other youth-serving professionals. For the first time ever, Jump Start will be held virtually with over 30 hours of professional learning available between October 12 and November 6. Live sessions will be featured on October 16 as a multi-state pre-conference day, and on October 22 and 23 with a full line-up of Virtual Jump Start keynote addresses and breakout sessions. In addition to these live sessions, there will be a library of pre-recorded sessions available to watch at any time during the conference, which will also include recordings of the conference's live sessions just in case you missed it. Although we may be physically apart this year, we look forward to collectively thinking outside the box and ultimately Exceeding the Vision of afterschool programming in Utah.

REGISTRATION
Early Bird Registration | July 31 - October 7 | $95
Late Registration | October 8 - 20 | $110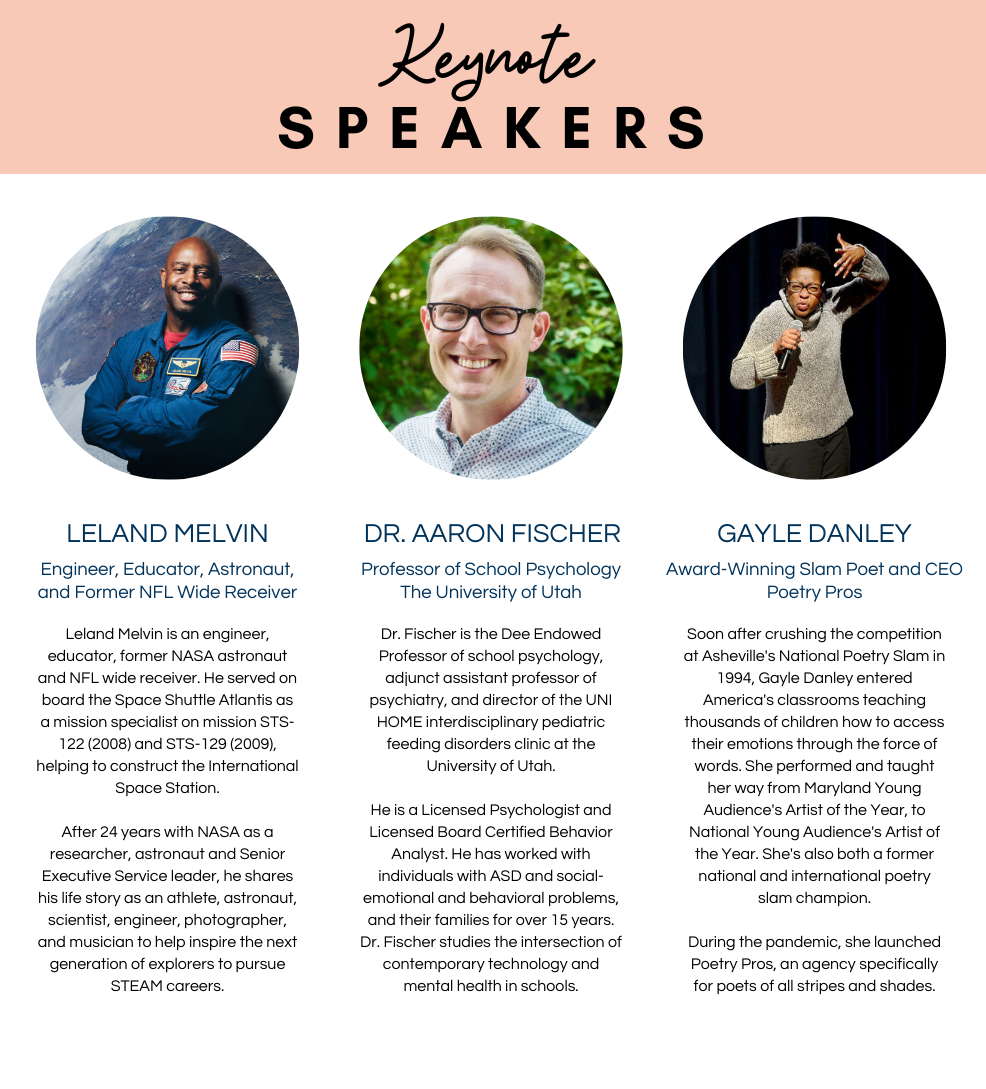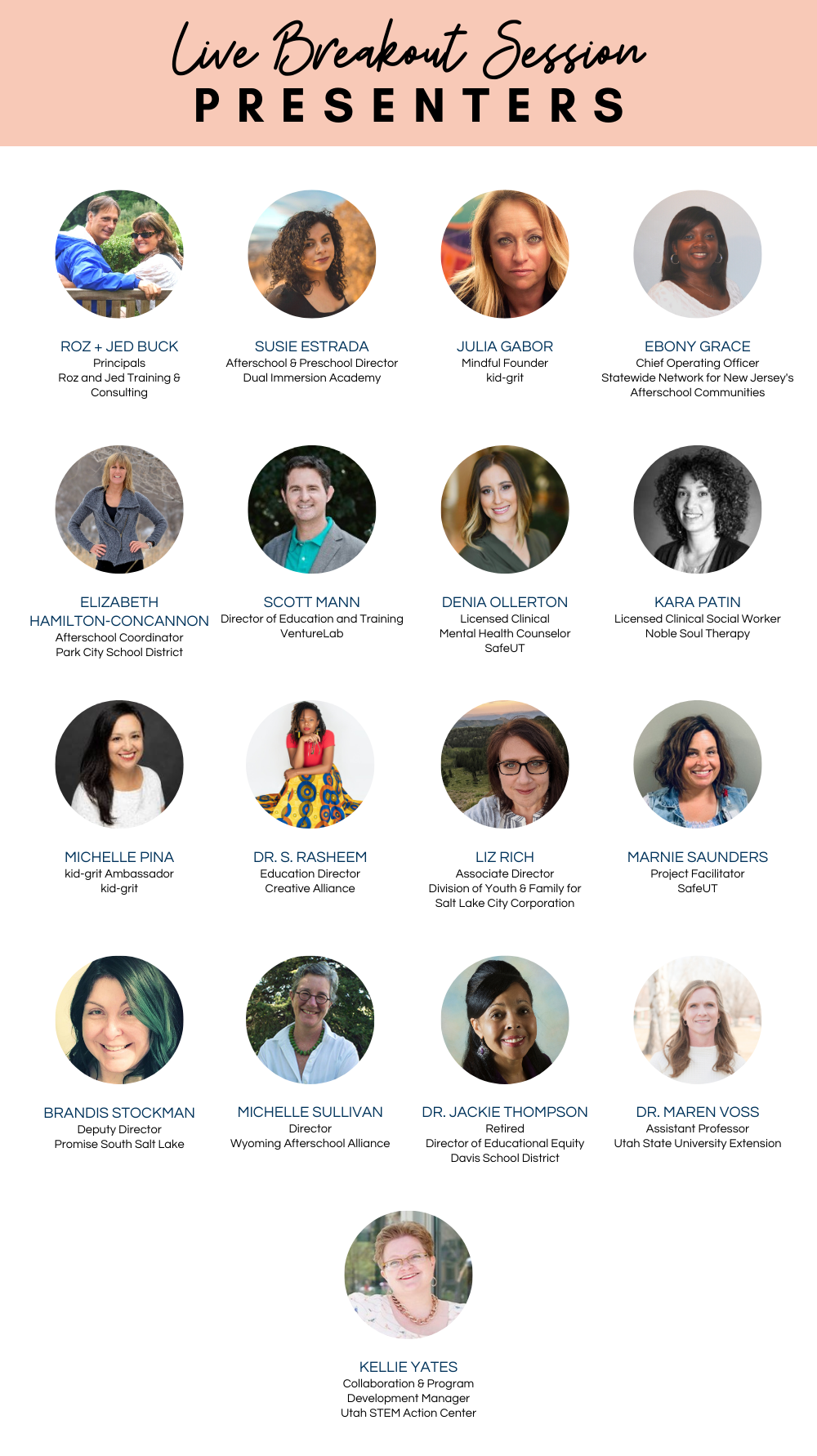 BONUS: PRE-CONFERENCE EVENT
OPEN MINDS, OPEN SPACES: FROM PIVOT TO REIMAGINE
October 16, 2020 | 11:00 AM - 6:30 PM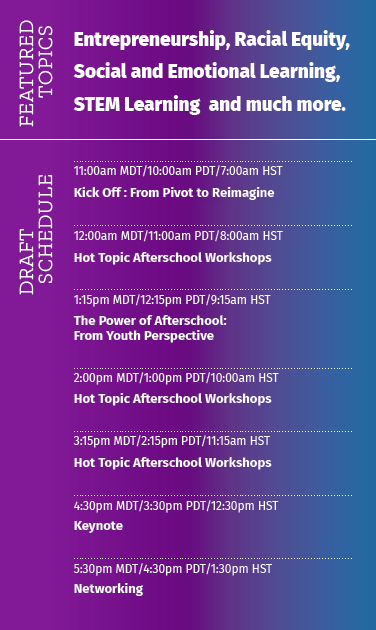 We've teamed up with 8 other western states to create a brand new collaborative conference, and Jump Start attendees are invited! Afterschool professionals are working around-the-clock to support youth, families, and our staff. We are focused on safety and well-being, engaging learning, health and wellness, family supports, and helping people get back to work. We pivoted in response to crisis. Now we reimagine what afterschool can and should be in a time of unknowns. We are flexible, resilient, nimble, clever, and powerful. This October, we convene virtually to learn, collaborate, and connect together.